Joe Pattee – President, 2024-2025
As Producing Branch Manager at Guild Mortgage, I'm committed to helping my clients understand their options for real estate financing and assisting them in making solid home loan decisions.
I have been recognized as a national leader in home loan origination with several perennial awards, including Top 1% Originator by Mortgage Executive Magazine, Chairman's Award by First Mortgage Company and President's Club by Guild Mortgage. My philosophy is simple: "You don't need a sales pitch; you need solid information and advice."
Outside of the office, I enjoy spending time with my wife, two beautiful kids, and Linda, the family Frenchie. On any given Saturday, you might bump into us hiking or biking in the Boise Foothills, strolling through the Farmers Market, or entertaining friends and family on our front porch. I recently ran my first 10k race and did well. I am happy to report this was the first time I've run that distance without stopping to walk, and I'm open to entering in future events!
Lindsay Craven, AMP – Vice President, 2024-2025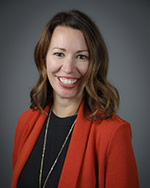 In 2005, I fell into the mortgage industry, and never looked back. The first decade I spent in wholesale lending I took on a variety of ascending positions including Account Executive. Currently, I am an Account Representative for MGIC covering multiple states in the West and Midwest. 
I appreciate the diversity that working as account manager and serving on the IMLA board allows me.  I started serving with the IMLA board in 2017. This opportunity has opened new segments of the mortgage industry for me and I have continued to gain knowledge and experience.  
I enjoy being a part of community outreach where the board supports charities with monetary donations as well as volunteer hours. I graduated from Boise State University in 2003 with a Bachelor of Business Administration. I currently live in Boise, "The City of Trees," with my husband and two young daughters.
Alison Gillespie – Treasurer, 2023-2024
As the Branch Production Manager at Evergreen Home Loans in Meridian ID, I have spent over 30 years in the business. I have worked as a processor, underwriter, in compliance, and I ran the secondary market desk. I spent time in sales and origination, the wholesale market, and now in management mentoring lenders and processors. 
Every day, week, month and year I learn by working with clients which makes me a uniquely effective voice for the industry among legislators in Washington, DC. When Dodd Frank passed so quickly in 2010, I realized we were all too late to affect an outcome for our clients. Our effectiveness as brokers is at the mercy of regulators and not necessarily those who work in the industry. That is why I decided to be involved at a national level. I've been able to meet with Congressmen and Senators in DC—the ones making and voting on the laws that affect this industry. I am eager to share my knowledge with the IMLA community.
My husband, two border collies, and I love to travel the back roads of the West. We've followed the Louis and Clark trail from Idaho into Montana, and we've seen the Grand Canyon from the Toroweap overlook.  I love timeless ghost towns and historic mining towns.
Dan Sullivan – Secretary, 2023-2024
With more than 33 years in the lending and real estate industries in the Treasure Valley, I work with dedication.I originated my first mortgage loan in 1987, and I have been the Mortgage Loan Manager at Capitol Educators Federal Credit Union since 2014. 
My personal investment in the industry has prompted me to serve on the Idaho Mortgage Lenders Association board off and on since the early 90s. My current stint picked up in 2011 and I have now been elected as secretary on the board.
I am a graduate of Oregon State University with degrees in Finance and Economics. 
When I'm not serving the industry, my employees, or clients, I enjoy skiing, fishing, cycling, and an occasional round of golf. I also enjoy travelling. I'm married to Amy and am the father of two very active teenagers. I am an author with six published books and am concurrently working on several more.   
Diane VanOverbeke – Board Member, 2024-2025
As a Senior Loan Officer for Movement Mortgage, I am passionate about home ownership. Since 2001, I have worked as a Loan Officer in the Treasure Valley Idaho market. Owning a home creates good communities, strong families, and promotes self-esteem in children. It is one of the best wealth building tools we have today. I see my role in the home-owning process is as a shepherd: providing guidance and education to the homebuyer. 
My involvement in IMLA is inspired by the importance of giving back to the industry that supports me. I have been a member of IMLA for nearly 4 years and am taking my turn on the board after volunteering for the Pacific Northwest Conference planning committee. I also served on the Women's Council of Realtors board as Treasurer for 2 terms and have been a member for 6 years. Industry involvement provides timely information which I can use to benefit my clients. 
My husband George and I have been married 34 years and we have 2 sons. This fall we welcomed a daughter-in-law and a mini-sheepadoodle to the family! I enjoy baking, my specialty being homemade caramel from a family recipe I inherited.
Ryan Froehlich – Board Member, 2024-2025
With over 16 years of experience in mortgage lending and banking, my experience includes sales, retail banking, mortgage origination, management, and conventional loan underwriting. In my position as VP RE Regional Manager for Banner Bank, I manage a team of mortgage loan originators, covering the southern Idaho and eastern Oregon markets.
My purpose for becoming involved with the Idaho Mortgage Lender's Association is to become better connected to our mortgage finance system. IMLA is a proven conduit for shaping policy and supporting our industry at a higher level. As network partners with the Washington and Oregon Mortgage Lender's Associations, we are stronger as we face the challenges of today's mortgage banking environment. I also serve on the Idaho Department of Finance Mortgage Advisory Board. 
I received a bachelor's degree in business finance and a minor in outdoor recreation from the University of Idaho. Prior to my last semester of school, I travelled to Nepal and trekked in the Annapurna Range of the Himalayas for 21 days, reaching an elevation of 17,800 feet. 
My two sons run my schedule outside of work, but I somehow find time to ski, camp, and coach for a local high school mountain bike team.
Michelle Guth – Board Member, 2023-2024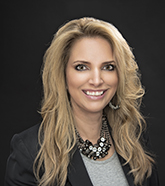 I have had the pleasure of working in the financial industry for 30 years. My background consists of working as a Vice President for a large Financial Institution for several years prior to opening Diversified Mortgage Group in 2004.
Over the last several years, I have had the privilege of being involved as a board member for various Mortgage Related Associations. I pride myself in staying apprised of the continual changes facing this industry while being a voice for my peers and clients.
Annie Green – Board Member, 2023-2024
I began in banking in 1978 as a teller and was soon promoted to operations supervisor.  In 2001, the credit union I worked for entered the mortgage market and that is where my mortgage career began. I endured the frightening era of 2008-2010 and I'm proud and grateful to say I'm still in the industry.
Since 2012, I have been at Idaho Housing and Finance. I began as a Business Development Specialist and I am currently the Program Training Officer. My job offers me the opportunity to travel the state of Idaho training loan officers, lending partners, and real estate agents.
I am currently a board member of Idaho Mortgage Lenders Association, as well as a member of a variety of Lender and Realtor organizations throughout Idaho.  I have learned so much from my association with my colleagues in the industry. They are among the dearest of my friends.
I am married to an amazing man; I have 8 beautiful children, three girls and five boys, and 11 grandchildren that I am so in love with!  I am proud to say I am a Pocatello Idaho native.  I'm also a classical pianist. I'm learning to ski, and I enjoy playing tennis.
Becky Rawlings – Board Member, 2023-2024
I started in the mortgage industry working for a small brokerage in McCall Idaho as a receptionist in 1995, and have a diverse background in mortgage lending.
I am motivated by the end result of the mortgage process—getting borrowers into homes! Currently, I am at Capital Educator's Credit Union, applying my broad mortgage experience as the Mortgage Operations Manager.
I grew up in a small ranching community in Southeastern Oregon. Outside of office time, my husband, daughter, two Labradors and I enjoy exploring the great state of Idaho. While we love pretty much any outdoor activity—boating, fishing, and hiking around high mountain lakes in summer are among our favorites.
Katie Kahler – Board Member, 2024-2025
Katie Kahler was raised in Boise and attended Boise High where she was the Brave's mascot. After attending Boise State Katie, gained experience in both banking and insurance before taking her present position as a Business Development Representative with Pioneer Title Company. She enjoys golf, fitness, travel, reading, and spending time with her boyfriend.
Besides serving as a board member for the IMLA, Katie also serves as Treasurer for the Women's council of Realtors in which she was awarded the 2022 Affiliate of the Year.
Kellie Allen – Board Member, 2023-2024
I have enjoyed all aspects of the mortgage industry for the last 30 years. Specifically for the last 20 years, I have been a Mortgage Consultant, and am currently also Area Manager for Synergy One Lending in Idaho and Eastern Washington. I truly enjoy helping home buyers obtain the best mortgage for their particular situation, whether they are a first-time buyer, looking for an investment opportunity or anything in between! I graduated from Boise State University with a bachelor's degree in Business and Marketing. As a Boise native and longtime real estate investor, I love to help others achieve the dream of home ownership in our beautiful state.
Mark Suderman – Board Member, 2024-2025
I have been with Idaho Housing and Finance Association (IHFA) since 2013. As the Director of Participating Lender Business for IHFA, I am responsible for IHFA's loan lifecycle from loan acquisition from lenders through delivery to investors. I played a key role in helping IHFA develop its comprehensive loan acquisition engine, as well as positioning IHFA to be among the first master servicers to adopt paperless and digital solutions.
I have been in the mortgage industry since 1993, spending time in wholesale lending representation, retail loan origination, and eight years as an escrow officer. I am committed to providing homeownership opportunities to underserved communities.
I hold a Master of Public Administration from Boise State University. I have served on the Boise Valley Habitat for Humanity Board of Trustees and the Ada County Park, Open Space and Trails Citizen Advisory Board
My hobbies include music, cycling, and skiing.
Leah Marchbanks – Emeritus Board Member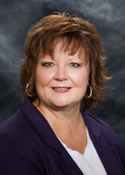 I am a Treasure Valley native and have been providing mortgage financing to borrowers in the Idaho for over 30 years. Presently, I am a Sales Manager and Loan Officer with Fairway Independent Mortgage Corporation.
I have been a director on the IMLA board off-and-on for nearly 30 years having held various board positions, including President in 1995-96 and 2013-2016.  Most recently, I was Chair of the 2019 Pacific Northwest Mortgage Lenders' Conference.
My professional experience has provided me with practical tools to assist homebuyers. I am well versed in the details of Conventional, FHA/HUD and VA loans, new construction as well as first-time homebuyer programs. I also have extensive experience with the short sale and foreclosure markets which enables me to interpret the market with accuracy.
In previous companies I have worked as an originator, production manager, secondary marketing manager and underwriter, including as an FHA Direct Endorsement underwriter. This varied background gives me a unique and rounded perspective on the mortgage industry.
In my spare time, I enjoy being with my family especially my two grandchildren.  I like to read and travel.  I also like to cook – but only on the weekends when I can take my time!